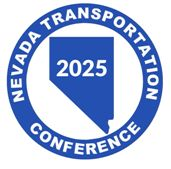 2019 Conference Registration Form
Please complete the form in its entirety. Conference registration is $125.00, prior to April 19, 2019.
Late registration is $150.00. Registration fees are NON-REFUNDABLE after this date!
Registration fee includes breakfast on Wednesday, lunch, breaks, and hosted reception.
You can use your credit card to pay for the registration.
NOTE: A Paypal account is NOT Required to pay with your credit card.
For more information contact:
Nevada Department of Transportation
Becky Meadows
rmeadows@dot.nv.gov
(775) 888-7528